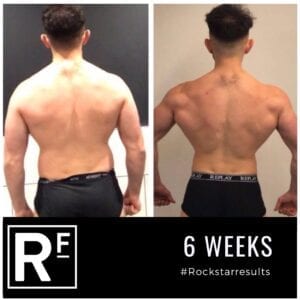 Body Transformation London 
You are unique and your personal training and nutritional advice should reflect this, especially if you are looking for a life changing body transformation.
Lose Fat, Tone Up and Build Muscle.
Our Body Transformation results are built on providing bespoke personal training and diet plans for our clients that provide unique solutions to their fitness needs and that build in accountability.
Tailoring our approach to the individual, we put the Personal in Personal Trainer, by fitting the approach to each client as opposed to trying to shoehorn our clients into an approach that doesn't fit their lifestyle or that they simply do not enjoy.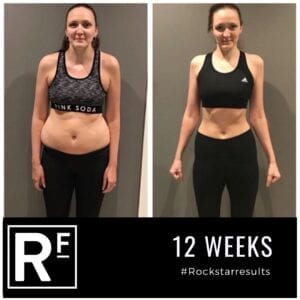 Online Body Transformation
Founded by London Body Transformation specialist James Cronin, Rockstar Fitness was born from a desire to help people take back control of and transform their bodies by providing the very Best Personal Training in London, having achieved this he then set out to allow clients from further afield to get access to the same high level coaching as his london based clients, and thus RF Online was born.
Our Online Personal Training programs will turbocharge you by providing exercise and nutrition advice specifically tailored for you, advice that, if followed, will make you the leanest, healthiest and most energetic you have ever been. 
We want your friends and colleagues talking about you as the "lucky" guy or girl who seems to be able to eat what they want and still have a lean, toned body, in fact we want them asking your who your personal trainer is. 
You are investing in your physique, health and well being when you engage our services, we understand that and we mean to provide you with a return on that investment that goes far beyond a body transformation.
Click here to find out more about our Personal Training packages.
The Body Transformation Journey
Everyone has a different journey towards getting their body transformed, but below you will find the elements that will always form part of an RF Online body transformation
The Assessment -  you cannot achieve a body transformation without understanding where you are currently relative to where you want to be. so with that in mind we book a call and discuss your needs, this is followed up with you being emailed an assessment pack which contains a couple of webforms for you to complete, these are to provide me with all of the information I require to begin putting your plans together.
Personal dropbox setup - you will be set up with your own dropbox folder which is where you will have access to all of your online coaching documentation, training plans, nutrition plans and photographs.
Baseline nutrition setup - You are set up with a baseline nutrition plan which is built with your current body composition and goal in mind, you are also set up with a training plan that takes into account your current training experience and any limitations.
Bespoke training plan - Based on your initial photographs, training experience and goals, you will receive a plan that is designed help you achieve that body transformation you have always wanted.
Communication - unlimited Whatsapp support. You can ask me questions or point out when you come up against obstacles. my job is to provide you with solutions whenever you come up against a problem.
Check ins - Weekly check ins using dropbox, this is where you provide me weekly with certain metrics and information that allows me to make adjustments to your plans to allow continued progress.
Feedback - Video feedback after each check in. Full feedback with your coach telling you EXACTLY what you need to do for the coming week to continue transforming your body. this way there are zero misunderstandings with your feedback.
Outside of that your journey will be very unique to you, the adjustments you may need will vary based on your metabolism, starting position and level of stress, but rest assured that if you follow the process you absolutely will get results, To book a consultation click the whatsapp button on the right.
Ready to start your own Body Transformation? Book now!
It only takes a few seconds to book a free telephone consultation with us and find out how Personal Training  with us can help you achieve that Body Transformation....... just hit the button.
Alternatively there is a WhatsApp button on the bottom right, click that and I'll get back to you as soon as possible.